Penitentiary Blues is the debut album of American singer David Allan Coe. It was released in 1970 on SSS International Records.
The lyrics of Penitentiary Blues are often dark and foreshadow the content of David Allan Coe's later country albums, discussing themes such as working for the first time, blood tests from veins used to inject heroin, prison time, hoodoo imagery and death.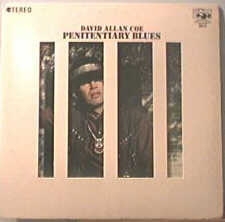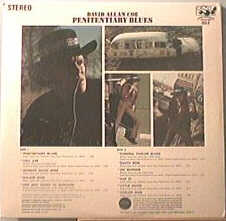 Track Listing
All Songs written by David Allan Coe except where noted.
"Penitentiary Blues" – 3:11
"Cell #33" (Coe, Teddy Paige) – 2:13
"Monkey David Wine" – 3:00
"Walkin' Bum" (Hank Mills) – 3:36
"One Way Ticket To Nowhere" (Coe, Betty Coe, Teddy Paige, Cliff Parker) 2:46
"Funeral Parlor Blues" (Coe, Betty Coe, Teddy Paige) – 3:12
"Death Row" – 2:44
"Oh Warden" (Coe, Teddy Paige) – 2:45
"Age 21" – 2:06
"Little David" – 2:12
"Conjer Man" – 2:09