On June 8th, 2008, David Allan Coe was gambling at the Prairie Meadows Racetrack and Casino in Altoona, Iowa. David and his wife Kim decided to play some slot machines on their way to the next show.
After playing for awhile, David hit the jackpot on a slot machine he was taking turns on with his wife. Because the staff was taking their time paying them, David decided to play another machine while Kim stayed with the slot machine to collect the jackpot.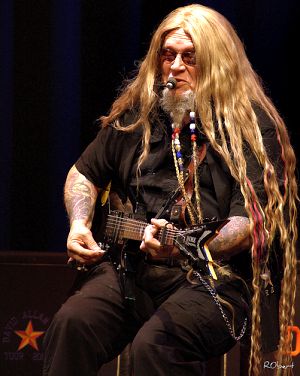 When the casino workers finally came to pay off the jackpot, they told Kim that David had to be present because he was the one who pushed the button to win it. When the staff (assisted by security) found David calmly playing another machine, this is when the harassment started.
David was giving the lady his ID as requested when a young security guard told him to "sit down boy". David upset with the rude & unprofessional behavior of the casino staff began to walk away. Security guards along with sheriff deputies decided to corner him instead, tripped him and knocked David to the ground. They cuffed him and charged him with several charges, including disorderly conduct and interference with official acts.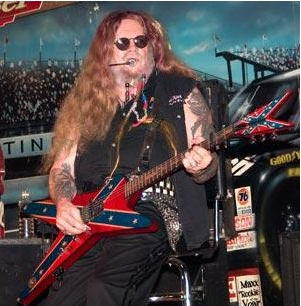 Unfortunately for the security guards and the sheriff's deputies the whole event was on surveillance video and verified that David Allan Coe's side of the story was true. It clearly shows that Security guards along with sheriff's deputies unnecessarily slammed David to the floor, and all his charges dropped.
"They just thought I was a long-haired hippy they could beat up," David said. David blames the incident for why he now has to walk with a cane and sits down while singing onstage.
David did sue the casino, but the case was dismissed with the judge ruling the deputies weren't casino employees and couldn't have done anything to make Prairie Meadows Racetrack and Casino liable for damage.
"I said I wasn't familiar with lawsuit law," Coe responded in court. "I'm very familiar with criminal law."
Comment below your thoughts about this